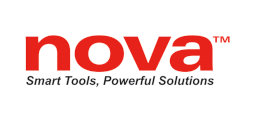 NOVA 24068 Tailstock Handwheel for 1624 Lathe
$49.95 CAD
Nova Tailstock Handwheel for 1624 Lathe
Compare
Nova Tailstock Handwheel for 1624 Lathe.
| | |
| --- | --- |
| Wood Turning | Accessories |
On All Orders $100 or more

Delivery Expectations
To the USA: Most orders to the USA are now shipped via UPS Expedited (as of August 2021), which normally runs 2 – 3 business days (if you are within 2 – 3 business days distance on a standard we may ship UPS standard).  Yes, this is coming from Canada, and yes, it is fast!
Taxes, Duties etc
To the USA: There are no taxes charged on shipments to the USA. There are NO CUSTOMS DUTIES OR FEES on ANY orders below $800 USD.  For orders over $800, please contact us.
To Canada: Canadian customers will be charged GST or HST (as applicable), and BC customers will be charged 7% provincial sales taxes